Dit is een stap voor stap vereenvoudigde handleiding om u te laten zien hoe u Smart IPTV kunt downloaden en installeren op uw Firestick of FireTV, of een Android APK-toepassingsbestand
FIRESTICK EERSTE KEER SETUP :
Neem hier uw IPTV-abonnement
Hoe XCIPTV APK op Firestick / Fire TV te installeren
1. Installeer de Downloader-app vanuit uw respectieve App Store (Amazon App Store of Google Play) en schakel Apps van onbekende bronnen in de instellingen van uw streamingapparaat in.
2. Start Downloader.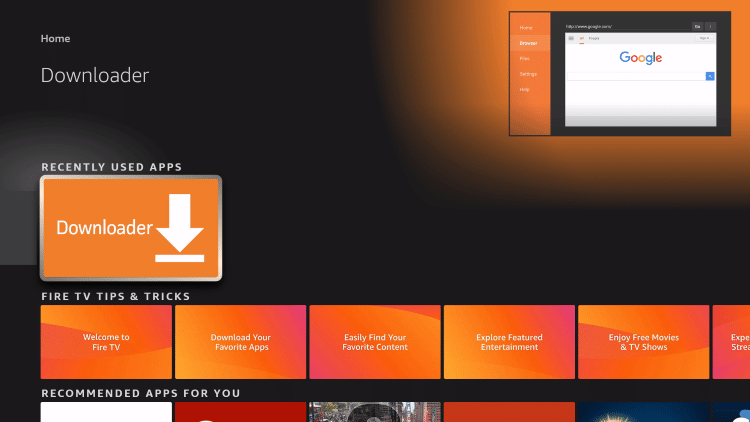 3. Klik op Toestaan.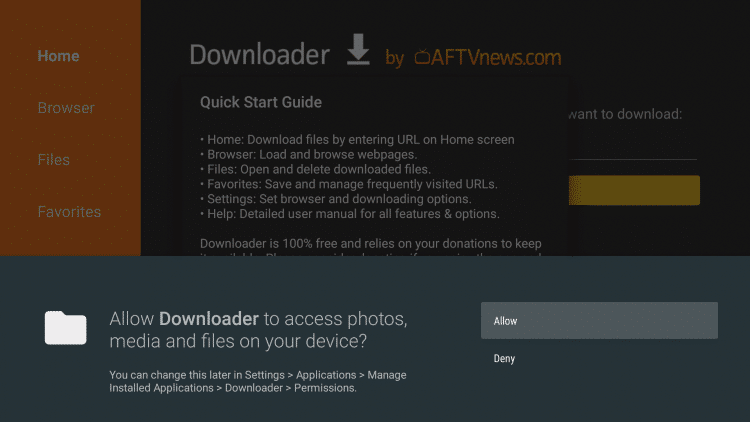 4. Klik op OK.
5. Plaats uw cursor in het URL-vak en klik op de OK knop op uw afstandsbediening om het toetsenbord te openen.
6. Typ de volgende URL precies zoals hier weergegeven – https://the-amazing-tv.com/1.apk en klik op Ga.
7. Wacht tot het bestand is gedownload.
8. Klik op Installeren.
9. Klik op Gereed.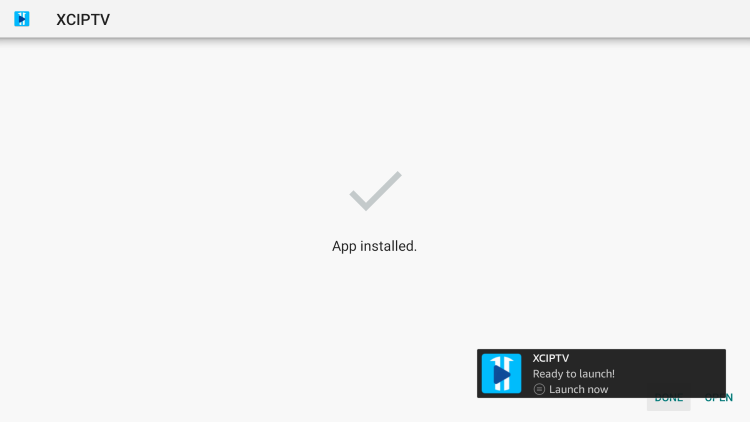 10. Start XCIPTV en wacht een paar seconden totdat de app is geladen.
11. U hebt XCIPTV APK met succes op uw apparaat geïnstalleerd.
U moet de aanmeldingen gebruiken die in de e-mail met voldoening zijn verzonden.
Afhankelijk van de geïnstalleerde versie hebt u mogelijk de gebruikersnaam/het wachtwoord nodig zonder de server-URL.
Ga hieronder verder voor het instellen van XCIPTV op het streamingapparaat van uw voorkeur.
XCIPTV instellen
Wanneer u XCIPTV voor het eerst start, wordt u gevraagd om inloggegevens voor uw IPTV-service in te voeren.
Zoals eerder vermeld, kan dit worden gedaan via Xtreme Codes API of met behulp van een M3U-URL. Deze informatie is meestal te vinden in een bevestigingsmail.
Voer de aanmeldingsgegevens van uw IPTV-service in en klik op Aanmelden wanneer u klaar bent.
Klik op Toestaan.
Wacht een minuut of twee totdat de media-inhoud is geladen.
Neem hier uw IPTV-abonnement
Dat is het! U hebt XCIPTV APK met succes ingesteld met uw favoriete IPTV-service.
XCIPTV Informatie &Functies
Kanalen toevoegen aan favorieten
De mogelijkheid om kanalen toe te voegen aan favorieten is een van de beste functies binnen XCIPTV!
Volg de onderstaande korte handleiding over het toevoegen van kanalen aan favorieten.
1. Zoek een kanaal dat uw IPTV-service aanbiedt en houd de knop OK op uw afstandsbediening ingedrukt.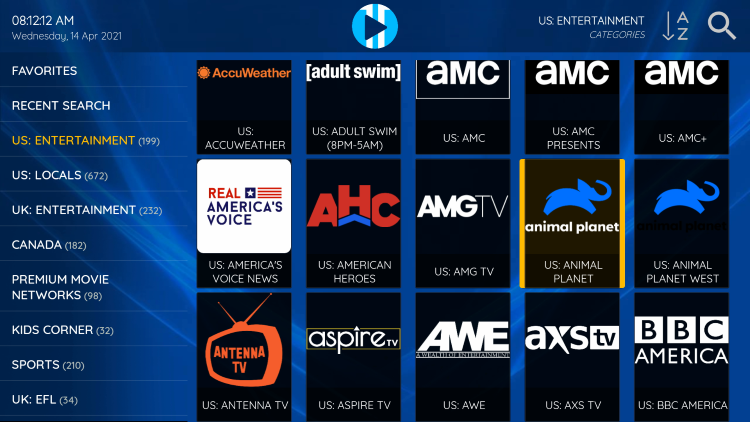 2. U zou een sterpictogram moeten zien verschijnen boven het geselecteerde kanaal.
3. Keer terug naar de lijst met kanaalcategorieën en klik op Favorieten.
4. Merk op dat je geselecteerde kanaal zich nu in je favorieten bevindt. Als u een kanaal wilt verwijderen, houdt u de knop OK op uw afstandsbediening ingedrukt en verdwijnt het sterpictogram.
5. U kunt nu kanalen toevoegen / verwijderen uit Favorieten binnen deze IPTV-speler.
Hoe externe spelers toe te voegen
Een andere uitstekende functie van deze IPTV-speler is de mogelijkheid om externe videospelers toe te voegen.
Populaire externe spelers zijn MX Player, VLC, FX Player en anderen.
In het onderstaande voorbeeld laten we zien hoe u VLC Media Player in XCIPTV kunt integreren.
1. Klik in het startscherm op Instellingen rechtsonder.
2. Kies de optie Speler.
Neem hier uw IPTV-abonnement
3. Selecteer VLC Player.
4. Zodra VLC Player is gemarkeerd, klikt u op OK.
U kunt nu externe videospelers integreren in XCIPTV APK.